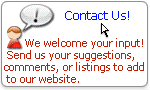 Podcasts for "On Broadway"
"On Broadway," is a radio program playing songs from the musical theatre. It airs every Sunday night from 5:30-6:30 p.m. EST on WRTC-FM, 89.3 in Hartford, CT and can be heard live at www.wrtcfm.com. For comments, please visit our Contact Us page.
---
Broadwayradioprograms.com is now on Twitter. If you want the latest updates about my radio program, such as the weekly themes and upcoming guests, in a pithy 140 characters or less, plus tweets on Broadway reviews, simply become a Broadwayradioprograms.com follower @stuonstuonbroadway.
---
Each week a new program will be available by podcasting. If you have iTunes you can subscribe to the weekly "On Broadway" podcast or download it.

The podcast address is:
http://www.broadwayradioprograms.com/podcasts/Broadway.xml
Broadcasts begin with the most current show.
Behind "The Band's Visit." -- (52.4 mb) February 18, 2018 (Playlist)
Showstoppers -- (57.5 mb) February 11, 2018 (Playlist)
Super Bowl Sunday & More -- (54.7 mb) February 4, 2018 (Playlist)
Saluting the Grammys -- (60.3 mb) January 28, 2018 (Playlist)
January 2018 Requests -- (107.9 mb) January 7, 2018 (Playlist)
The First Day -- (57.0 mb) December 31, 2017 (Playlist)
Christmas Spectacular -- (114.1 mb) December 24, 2017 (Playlist)
Celebrating Hanukah -- (55.5 mb) December 17, 2017 (Playlist)
Under the Sea -- (53.2 mb) December 10, 2017 (Playlist)
December 2017 Requests -- (80.5 mb) December 3, 2017 (Playlist)
Eclectic New Music -- (53.9 mb) November 26, 2017 (Playlist)
Musicals in CT -- (53.7 mb) November 19, 2017 (Playlist)
November 2017 Requests -- (57.6 mb) November 12, 2017 (Playlist)
UNRECORDED SHOW -- November 5, 2017
Halloween Spectacular -- (61.2 mb) October 29, 2017 (Playlist)
The Weekend That Was -- (55.8 mb) October 22, 2017 (Playlist)
More New Music -- (63.6 mb) October 15, 2017 (Playlist)
October 2017 Requests -- (55.3 mb) October 1, 2017 (Playlist)
UNRECORDED SHOW -- September 24, 2017
UNRECORDED SHOW -- September 17, 2017
More Requests -- (85.8 mb) September 10, 2017 (Playlist)
September 2017 Requests -- (56.1 mb) September 3, 2017 (Playlist)
Tribute to Thomas Meehan -- (54.4 mb) August 27, 2017 (Playlist)
Complete Oklahoma! -- (56.3 mb) August 20, 2017 (Playlist)
Celebrating Barbara Cook -- (69.2 mb) August 13, 2017 (Playlist)
UNRECORDED SHOW -- August 6, 2017
August 2017 Requests -- (78.8 mb) July 30, 2017 (Playlist)
Weekend That Was -- (57.5 mb) July 23, 2017 (Playlist)
Complete West Side Story -- (62.9 mb) July 16, 2017 (Playlist)
New Summer Music -- (52.0 mb) July 9, 2017 (Playlist)
UNRECORDED SHOW -- July 2, 2017
UNRECORDED SHOW -- June 25, 2017
Happy Father's Day -- (53.2 mb) June 18, 2017 (Playlist)
What Was the Most Competitive Year for Best Musical -- (68.4 mb) June 11, 2017 (Playlist)
More Music From 2016-2017 -- (64.7 mb) June 4, 2017 (Playlist)
Broadway Flops -- (50.8 mb) May 28, 2017 (Playlist)
Music From 2016-2017 -- (81.8 mb) May 21, 2017 (Playlist)
UNRECORDED SHOW -- May 14, 2017
UNRECORDED SHOW -- May 7, 2017
All Request Program -- (54.6 mb) April 30, 2017 (Playlist)
All Request Program -- (54.0 mb) April 23, 2017 (Playlist)
Obscure & Rare -- (48.5 mb) April 16, 2017 (Playlist)
Vinyl Rarities -- (53.3 mb) April 9, 2017 (Playlist)
UNRECORDED SHOW -- March 26, 2017
Happy Birthday John Kander -- (53.3 mb) March 19, 2017 (Playlist)
UNRECORDED SHOW -- March 12, 2017
2017 March Requests -- (59.8 mb) March 5, 2017 (Playlist)
The Sound of Music -- (54.2 mb) February 26, 2017 (Playlist)
Telephone Songs -- (57.8 mb) February 19, 2017 (Playlist)
Celebrating Black History Month -- (56.8 mb) February 12, 2017 (Playlist)
2017 February Requests -- (55.7 mb) February 5, 2017 (Playlist)
Miscellany -- (55.9 mb) January 29, 2017 (Playlist)
Playbills & Monkeys, Again -- (71.8 mb) January 22, 2017 (Playlist)
The Week That Was -- (58.4 mb) January 8, 2017 (Playlist)
2017 January Requests -- (54.0 mb) January 1, 2017 (Playlist)
Annual Holiday Music -- (106.4 mb) December 25, 2016 (Playlist)
Music From Revivals -- (52.5 mb) December 18, 2016 (Playlist)
2016 December Requests -- (56.7 mb) December 4, 2016 (Playlist)
Going Home -- (54.4 mb) November 27, 2016 (Playlist)
Life of Anthony Newley -- (61.3 mb) November 20, 2016 (Playlist)
Presidents and Broadway -- (56.6 mb) November 6, 2016 (Playlist)
Halloween 2016 -- (54.0 mb) October 30, 2016 (Playlist)
Happy Birthday Maury Yeston -- (61.2 mb) October 23, 2016 (Playlist)
Happy Birthday Angela Lansbury -- (59.8 mb) October 16, 2016 (Playlist)
Broadway and Commercials -- (56.6 mb) October 9, 2016 (Playlist)
UNRECORDED SHOW -- October 2, 2016
UNRECORDED SHOW -- September 25, 2016
UNRECORDED SHOW -- September 11, 2016
2016 September Requests --(66.2 mb) September 4, 2016 (Playlist)
CATS & Animals --(68.4 mb) August 21, 2016 (Playlist)
Too Darn Hot! --(54.5 mb) August 14, 2016 (Playlist)
2016 August Requests --(54.5 mb) August 7, 2016 (Playlist)
More Case #3 Music --(57.9 mb) July 31, 2016 (Playlist)
More New Music --(63.9 mb) July 24, 2016 (Playlist)
UNRECORDED SHOW -- July 10, 2016
2016 July Requests --(83.7 mb) July 3, 2016 (Playlist)
UNRECORDED SHOW -- June 26, 2016
UNRECORDED SHOW -- June 19, 2016
2016 Tony Awards --(79.3 mb) June 12, 2016 (Playlist)
UNRECORDED SHOW -- June 5, 2016
Title Songs --(68.2 mb) May 29, 2016 (Playlist)
Significant/Landmark Shows --(52.2 mb) May 22, 2016 (Playlist)
Mother's Day Celebration --(58.9 mb) May 8, 2016 (Playlist)
2016 May Requests --(61.3 mb) May 1, 2016 (Playlist)
Happy Birthday Shakespeare --(83.5 mb) April 24, 2016 (Playlist)
New Music, Again --(67.1 mb) April 17, 2016 (Playlist)
Tax Day Coming--Songs About Money --(57.2 mb) April 10, 2016 (Playlist)
2016 April Requests --(53.8 mb) April 3, 2016 (Playlist)
New Music: British Musicals --(74.3 mb) March 27, 2016 (Playlist)
New Music: American Musicals --(64.8 mb) March 20, 2016 (Playlist)
UNRECORDED SHOW -- March 13, 2016
2016 March Requests --(59.6 mb) March 6, 2016 (Playlist)
Salute to the Oscars --(53.5 mb) February 28, 2016 (Playlist)
Salute to the Grammys --(56.2 mb) February 14, 2016 (Playlist)
2016 February Requests --(60.2 mb) February 7, 2016 (Playlist)
Relationships --(57.2 mb) January 31, 2016 (Playlist)
Musical Instruments --(70.8 mb) January 24, 2016 (Playlist)
Still More Rare Vinyl --(60.2 mb) January 17, 2016 (Playlist)
January 2016 Requests --(55.4 mb) January 10, 2016 (Playlist)
UNRECORDED SHOW -- January 3, 2016
MGM Vinyl Rarities --(58.1 mb) December 27, 2015 (Playlist)
Annual Holiday Music --(81.5 mb) December 20, 2015 (Playlist)
December 2015 Requests --(80.2 mb) December 13, 2015 (Playlist)
Musicals on TV --(59.6 mb) November 29, 2015 (Playlist)
Rare Vinyl Recordings --(60.4 mb) November 22, 2015 (Playlist)
Interview with Ken Davenport --(54.3 mb) November 15, 2015 (Playlist)
Celebrating Nov. 8th --(55.5 mb) November 8, 2015 (Playlist)
November 2015 Requests --(73.4 mb) November 1, 2015 (Playlist)
Annual Halloween Extravaganza --(79.1 mb) October 25, 2015 (Playlist)
UNRECORDED SHOW -- October 4, 2015
UNRECORDED SHOW -- September 27, 2015
High School Reunion --(59.8 mb) September 20, 2015 (Playlist)
UNRECORDED SHOW -- September 13, 2015
September 2015 Requests --(71.8 mb) September 6, 2015 (Playlist)
New & New/OldMusic --(65.9 mb) August 30, 2015 (Playlist)
Composer/Lyricist Linkages --(63.0 mb) August 23, 2015 (Playlist)
Vinyl Rarities --(53.2 mb) August 16, 2015 (Playlist)
Tea for Two --(53.8 mb) August 9, 2015 (Playlist)
August 2015 Requests --(54.1 mb) August 2, 2015 (Playlist)
The Weekend That Was --(55.1 mb) July 26, 2015 (Playlist)
Musicals in Connecticut --(72.4 mb) July 19, 2015 (Playlist)
July 2015 Requests --(59.3 mb) July 5, 2015 (Playlist)
UNRECORDED SHOW -- June 28, 2015
Solo Recordings --(56.0 mb) June 21, 2015 (Playlist)
Interview with Terrence Mann --(57.3 mb) June 14, 2015 (Playlist)
Tony Award Nominees, Part 2 --(44.7 mb) June 7, 2015 (Playlist)
Tony Award Nominees, Part 1 --(43.9 mb) June 7, 2015 (Playlist)
June 2015 Requests --(61.2 mb) May 31, 2015 (Playlist)
Memorial Day Tribute --(79.8 mb) May 24, 2015 (Playlist)
New Broadway Music --(60.4 mb) May 17, 2015 (Playlist)
Happy Mother's Day --(59.0 mb) May 10, 2015 (Playlist)
May 2015 Requests --(57.0 mb) May 3, 2015 (Playlist)
The Week That Was --(60.2 mb) April 26, 2015 (Playlist)
UNRECORDED SHOW -- April 12, 2015
April 2015 Requests --(57.1 mb) April 5, 2015 (Playlist)
The "800" Club --(59.1 mb) March 29, 2015 (Playlist)
Current Stars, Previous Shows --(67.0 mb) March 22, 2015 (Playlist)
Celebrate with Stu --(61.1 mb) March 8, 2015 (Playlist)
Vinyl Rarities & New Music --(58.7 mb) December 14, 2014 (Playlist)
December 2014 Requests --(54.4 mb) December 7, 2014 (Playlist)
UNRECORDED SHOW -- November 23, 2014
UNRECORDED SHOW -- November 9, 2014
UNRECORDED SHOW -- November 2, 2014
Halloween Extravaganza --(57.4 mb) October 26, 2014 (Playlist)
UNRECORDED SHOW -- October 19, 2014
Pot Luck Supper --(71.8 mb) October 12, 2014 (Playlist)
October 2014 Requests --(58.1 mb) October 5, 2014 (Playlist)
Lane & Broderick --(57.9 mb) September 28, 2014 (Playlist)
UNRECORDED SHOW -- September 21, 2014
Con Artists & Deception --(55.2 mb) September 14, 2014 (Playlist)
September 2014 Requests --(58.0 mb) September 7, 2014 (Playlist)
Celebrating Alan Jay Lerner --(71.6 mb) August 31, 2014 (Playlist)
Celebrating Oscar Hammerstein II --(50.0 mb) August 24, 2014 (Playlist)
Obscure Pistache --(54.4 mb) August 17, 2014 (Playlist)
August 2014 Requests --(53.0 mb) August 10, 2014 (Playlist)
Puppetry on Broadway --(54.4 mb) August 3, 2014 (Playlist)
That Was the Weekend That Was --(53.3 mb) July 27, 2014 (Playlist)
Tribute to Elaine Stritch --(54.6 mb) July 20, 2014 (Playlist)
Leslie Uggams Interview --(56.0 mb) July 13, 2014 (Playlist)
July 2014 Requests --(71.7 mb) July 6, 2014 (Playlist)
The Week That Was --(54.5 mb) June 29, 2014 (Playlist)
Temporary technical difficulties are preventing the "Father's Day" download -- June 15, 2014
It's the Tony Awards! --(58.2 mb) June 8, 2014 (Playlist)
UNRECORDED SHOW -- June 1, 2014
Tony for Best Actress --(82.0 mb) May 25, 2014 (Playlist)
Tony for Best Featured Actress --(53.4 mb) May 18, 2014 (Playlist)
Mother's Day --(63.3 mb) May 11, 2014 (Playlist)
UNRECORDED SHOW -- May 4, 2014
May 2014 Requests --(56.5 mb) April 27, 2014 (Playlist)
New Cast Recordings --(73.3 mb) April 20, 2014 (Playlist)
April 2014 Requests --(79.0 mb) April 6, 2014 (Playlist)
Religious Themed Show --(56.6 mb) March 23, 2014 (Playlist)
"Murder for Two" Interview & Music --(55.5 mb) March 16, 2014
Drinking Songs --(56.6 mb) March 9, 2014 (Playlist)
March 2014 Requests --(57.8 mb) March 2, 2014 (Playlist)
More New Music --(55.3 mb) February 23, 2014 (Playlist)
The Weekend That Was --(63.7 mb) February 16, 2014 (Playlist)
UNRECORDED SHOW -- January 9, 2014
February 2014 Requests --(57.1 mb) February 2, 2014 (Playlist)
Rebroadcast of War Horse Interview --(69.2 mb) January 26, 2014 (Playlist)
January 2014 Requests --(56.9 mb) January 5, 2014 (Playlist)
Sherman Brothers on BĻway & Disney Musicals --(72.9 mb) December 29, 2013 (Playlist)
Christmas Celebration --(75.5 mb) December 22, 2013 (Playlist)
New Releases --(76.7 mb) December 15, 2013 (Playlist)
Mary Martin & The Sound of Music --(71.3 mb) December 8, 2013 (Playlist)
December 2013 Requests --(75.3 mb) December 1, 2013 (Playlist)
Coming Home --(69.1 mb) November 24, 2013 (Playlist)
UNRECORDED SHOW -- November 17, 2013
November 2013 Requests --(57.9 mb) November 3, 2013 (Playlist)
Annual Halloween Show --(71.4 mb) October 27, 2013 (Playlist)
The Week That Was --(69.1 mb) October 20, 2013 (Playlist)
Obscure & Off-Beat --(68.7 mb) October 13, 2013 (Playlist)
October 2013 Requests --(71.1 mb) October 6, 2013 (Playlist)
Jersey Boys Interview --(75.2 mb) September 29, 2013 (Playlist)
Interview with Laura Osnes & Music From Her Shows --(59.1 mb) September 22, 2013
New Solo CDs --(53.8 mb) September 15, 2013 (Playlist)
Start of School --(54.9 mb) September 8, 2013 (Playlist)
UNRECORDED SHOW -- September 1, 2013
In Memory of Oscar Hammerstein --(53.6 mb) August 25, 2013 (Playlist)
UNRECORDED SHOW -- August 11, 2013
UNRECORDED SHOW -- August 4, 2013
Celebrating "Hello, Dolly!" --(61.7 mb) July 21, 2013 (Playlist)
Celebrating Bastille Day --(55.2 mb) July 14, 2013 (Playlist)
July 2013 Requests --(53.1 mb) July 7, 2013 (Playlist)
Happy Birthday Richard Rodgers --(70.7 mb) June 30, 2013 (Playlist)
Start of Summer --(53.4 mb) June 23, 2013 (Playlist)
It's the Tonys --(70.6 mb) June 9, 2013 (Playlist)
June 2013 Requests --(71.5 mb) June 2, 2013 (Playlist)
Tony for Featured Actor --(54.5 mb) May 26, 2013 (Playlist)
Tony Winning Musicals --(56.2 mb) May 19, 2013 (Playlist)
UNRECORDED SHOW -- May 12, 2013
May 2013 Requests --(55.3 mb) May 5, 2013 (Playlist)
The Weekend That Was --(60.0 mb) April 28, 2013 (Playlist)
Off-Broadway Music & Interview --(55.8 mb) April 21, 2013 (Playlist)
New Solo CDs & More --(56.0 mb) April 14, 2013 (Playlist)
April 2013 Requests --(56.1 mb) April 7, 2013 (Playlist)
All-Request Show --(57.5 mb) March 31, 2013 (Playlist)
UNRECORDED SHOW -- March 24, 2013
UNRECORDED SHOW -- March 17, 2013
St. Patrick's Celebration --(53.2 mb) March 10, 2013 (Playlist)
March 2013 Requests --(53.6 mb) March 3, 2013 (Playlist)
Hollywood Stars on Broadway --(58.5 mb) February 24, 2013 (Playlist)
More More New Music --(58.7 mb) February 17, 2013 (Playlist)
From Broadway with Love Artists --(64.8 mb) February 10, 2013 (Playlist)
February 2013 Requests --(55.0 mb) February 3, 2013 (Playlist)
More New Music --(58.0 mb) January 27, 2013 (Playlist)
Inaugural Music --(53.7 mb) January 20, 2013 (Playlist)
New Music Into Our Studio --(52.5 mb) January 13, 2013 (Playlist)
UNRECORDED SHOW -- January 6, 2013
January 2013 Requests --(54.1 mb) December 30, 2012 (Playlist)
Annual Xmas Show --(89.2 mb) December 23, 2012 (Playlist)
Pippin Revived --(54.3 mb) December 16, 2012 (Playlist)
New Releases --(53.8 mb) December 9, 2012 (Playlist)
December 2012 Requests --(70.9 mb) December 2, 2012 (Playlist)
Thanksgiving & Food --(66.4 mb) November 25, 2012 (Playlist)
Animals on Broadway --(67.2 mb) November 18, 2012 (Playlist)
Ghostlight Records Releases --(59.2 mb) November 11, 2012 (Playlist)
November 2012 Requests --(74.7 mb) November 4, 2012 (Playlist)
The Halloween Show --(51.0 mb) October 28, 2012 (Playlist)
This Week in Theater History --(55.3 mb) October 21, 2012 (Playlist)
October 2012 Requests --(64.9 mb) October 14, 2012 (Playlist)
UNRECORDED SHOW -- October 7, 2012
Happy Birthday Debbie Gravitte --(56.5 mb) September 30, 2012 (Playlist)
UNRECORDED SHOW -- September 16, 2012
UNRECORDED SHOW -- September 9, 2012
September 2012 Requests --(70.6 mb) September 2, 2012 (Playlist)
UNRECORDED SHOW -- August 26, 2012
Everything CAROUSEL --(69.8 mb) August 19, 2012 (Playlist)
Celebrating Marvin Hamlisch --(53.8 mb) August 12, 2012 (Playlist)
August 2012 Requests --(59.6 mb) August 5, 2012 (Playlist)
Celebrating Jerome Robbins --(56.8 mb) July 29, 2012 (Playlist)
Playhouse on Park --(61.0 mb) July 22, 2012 (Playlist)
More New Music --(55.5 mb) July 15, 2012 (Playlist)
July 2012 Requests --(67.4 mb) July 1, 2012 (Playlist)
In memory of Richard Adler --(56.3 mb) June 24, 2012 (Playlist)
Father's Day --(53.0 mb) June 17, 2012 (Playlist)
2012 Tony Awards --(56.6 mb) June 10, 2012 (Playlist)
June 2012 Requests --(51.9 mb) June 3, 2012 (Playlist)
Memorial Day Tribute --(72.0 mb) May 27, 2012 (Playlist)
UNRECORDED SHOW -- May 13, 2012
May 2012 Requests --(55.5 mb) May 6, 2012 (Playlist)
The Week That Was --(54.2 mb) April 29, 2012 (Playlist)
UNRECORDED SHOW -- April 15, 2012
Monstrous Music --(55.1 mb) April 8, 2012 (Playlist)
April 2012 Requests --(68 mb) April 1, 2012 (Playlist)
15 More Degrees of Separation --(74 mb) March 25, 2012 (Playlist)
UNRECORDED SHOW -- March 18, 2012
UNRECORDED SHOW -- March 11, 2012
March 2012 Requests --(55 mb) March 4, 2012 (Playlist)
Aspergers Musical, "Strange Faces" --(47.1 mb) February 26, 2012 (Playlist)
UNRECORDED SHOW -- February 19, 2012
Valentine Day's Celebration --(72.4 mb) February 12, 2012 (Playlist)
February 2012 Requests --(54.2 mb) February 5, 2012 (Playlist)
Vinyl Rarities Revisited --(55.9 mb) January 29, 2012 (Playlist)
War Horse Interview --(69.2 mb) January 22, 2012 (Playlist)
Winter Clean-Up --(54.2 mb) January 15, 2012 (Playlist)
UNRECORDED SHOW -- January 8, 2012
January 2012 Requests --(57.2 mb) January 1, 2012 (Playlist)
Annual Holiday Show --(69.4 mb) December 25, 2011 (Playlist)
New Releases --(68.1 mb) December 18, 2011 (Playlist)
UNRECORDED SHOW -- December 11, 2011
UNRECORDED SHOW -- December 4, 2011
UNRECORDED SHOW -- November 27, 2011
REPEAT - Cy Coleman, Part 1 --(54.1 mb) November 20, 2011 (Playlist)
Long Running Shows --(53.1 mb) November 13, 2011 (Playlist)
UNRECORDED SHOW -- November 6, 2011
Halloween Special --(56.5 mb) October 30, 2011 (Playlist)
This Week in CT Theater --(53.0 mb) October 23, 2011 (Playlist)
100th Anniversary of Peter Pan --(55.1 mb) October 16, 2011 (Playlist)
New Releases --(57.4 mb) October 9, 2011 (Playlist)
October 2011 Requests --(70.5 mb) October 2, 2011 (Playlist)
New Releases and More --(55.0 mb) September 25, 2011 (Playlist)
Waterbury Palace Theater's Season --(70.9 mb) September 18, 2011 (Playlist)
Commemorating 9/11 --(68.6 mb) September 11, 2011 (Playlist)
September 2011 Requests --(53.8 mb) September 4, 2011 (Playlist)
UNRECORDED SHOW -- August 28, 2011
UNRECORDED SHOW -- August 14, 2011
August 2011 Requests --(74.0 mb) August 7, 2011 (Playlist)
Once Upon a Time --(68.9 mb) July 31, 2011 (Playlist)
UNRECORDED SHOW -- July 24, 2011
New PS Classics --(55.0 mb) July 17, 2011 (Playlist)
Traveling the States --(54.7 mb) July 10, 2011 (Playlist)
July 2011 Requests --(54.0 mb) July 3, 2011 (Playlist)
Happy Birthday Mr. Abbott --(72.2 mb) June 26, 2011 (Playlist)
Digital Downloads --(72 mb) June 19, 2011 (Playlist)
2011 Tony Awards --(55.7 mb) June 12, 2011 (Playlist)
UNRECORDED SHOW -- June 5, 2011
No. 1's and 2's --(53.1 mb) May 29, 2011 (Playlist)
15 Degrees of Separation --(56.2 mb) May 22, 2011 (Playlist)
Celebrating the Gershwins --(68.3 mb) May 15, 2011 (Playlist)
This Week in History --(69.2 mb) May 8, 2011 (Playlist)
UNRECORDED SHOW -- May 1, 2011
Easter Holiday --(54.8 mb) April 24, 2011 (Playlist)
Wonderland and More --(70.4 mb) April 17, 2011 (Playlist)
The Digital Age --(55.0 mb) April 10, 2011 (Playlist)
April 2011 Requests --(57.4 mb) April 3, 2011 (Playlist)
Mandy Patinkin --(55.6 mb) March 27, 2011 (Playlist)
Rare & Obscure Vinyl --(55.0 mb) March 20, 2011 (Playlist)
UNRECORDED SHOW -- March 13, 2011
March 2011 Requests --(54.7 mb) March 6, 2011 (Playlist)
Academy Award Best Songs --(54.1 mb) February 27, 2011 (Playlist)
Black History Month, Part II --(67.4 mb) February 20, 2011 (Playlist)
Black History Month, Part I --(52.9 mb) February 13, 2011 (Playlist)
February 2011 Requests --(53.2 mb) February 6, 2011 (Playlist)
Title Songs --(66.3 mb) January 30, 2011 (Playlist)
Vinyl Rarities & Oddities --(52.7 mb) January 23, 2011 (Playlist)
January 2011 Requests --(69.7 mb) January 2, 2011 (Playlist)
Collections --(89.2 mb) December 26, 2010 (Playlist)
Annual Christmas Show --(69.7 mb) December 19, 2010 (Playlist)
Revival Cast Recordings --(52.4 mb) December 12, 2010 (Playlist)
December 2010 Requests --(51.3 mb) December 5, 2010 (Playlist)
The Musicals of David Merrick --(54.8 mb) November 28, 2010 (Playlist)
Presidential Music --(53.3 mb) November 21, 2010 (Playlist)
November 2010 Requests & More --(59.8 mb) November 7, 2010 (Playlist)
Halloween Themed Musicals --(54.4 mb) October 31, 2010 (Playlist)
Frank Loesser Celebration --(54.5 mb) October 24, 2010 (Playlist)
Obscure and Unknown, Part 3 --(51.6 mb) October 17, 2010 (Playlist)
UNRECORDED SHOW -- June 27, 2010
October 2010 Requests --(54.3 mb) October 3, 2010 (Playlist)
Sony's Masterworks Broadway --(59.3 mb) September 26, 2010 (Playlist)
Spamalot National Tour --(52.5 mb) September 19, 2010 (Playlist)
Remembering 9/11 --(65.0 mb) September 12, 2010 (Playlist)
September 2010 Requests --(70.1 mb) September 5, 2010 (Playlist)
School's in Season --(54.4 mb) August 29, 2010 (Playlist)
Obscure and Unknown, Part 2 --(53.8 mb) August 22, 2010 (Playlist)
Obscure and Unknown --(54.3 mb) August 15, 2010 (Playlist)
Murder Mysteries & More --(69.1 mb) August 8, 2010 (Playlist)
August 2010 Requests --(67.7 mb) August 1, 2010 (Playlist)
Potpourri of "New Music" --(54.5 mb) July 25, 2010 (Playlist)
'Where' Are You Going? --(51.1 mb) July 18, 2010 (Playlist)
Happy Birthday Jerry Herman --(57.9 mb) July 11, 2010 (Playlist)
Interview with Ben Vereen --(58.4 mb) July 4, 2010 (Playlist)
UNRECORDED SHOW -- June 27, 2010
Father's Day Twist --(50.6 mb) June 20, 2010 (Playlist)
Tony Award Featured Actresses --(57.4 mb) June 13, 2010 (Playlist)
June 2010 Requests --(55.2 mb) June 6, 2010 (Playlist)
Memorial Day Celebration --(54.9 mb) May 30, 2010 (Playlist)
Irving Berlin Musicals --(47.7 mb) May 23, 2010 (Playlist)
UNRECORDED SHOW -- May 16, 2010
Celebration of Mother's Day --(70.7 mb) May 9, 2010 (Playlist)
UNRECORDED SHOW -- May 2, 2010
Forms of Communication --(56.4 mb) April 25, 2010 (Playlist)
Multiple South Pacifics --(67.7 mb) April 18, 2010 (Playlist)
Broadway & Off-Broadway Revues --(67.7 mb) April 11, 2010 (Playlist)
April 2010 Requests --(72.4 mb) April 4, 2010 (Playlist)
Part 2, Happy Birthday Stephen Sondheim --(59.0 mb) March 28, 2010 (Playlist)
Happy Birthday Stephen Sondheim --(69.4 mb) March 21, 2010 (Playlist)
The Week That Was --(70.5 mb) March 14, 2010 (Playlist)
UNRECORDED SHOW -- March 7, 2010
Black History Month 2010 --(66.8 mb) February 28, 2010 (Playlist)
Valentine's Day, Part 2 --(55.7 mb) February 21, 2010 (Playlist)
Valentine's Day, Part I --(57.9 mb) February 14, 2010 (Playlist)
Super Bowl Sunday --(52.9 mb) February 7, 2010 (Playlist)
New Cast Albums --(73.2 mb) January 31, 2010 (Playlist)
Happy Birthday Chita --(70.2 mb) January 24, 2010 (Playlist)
Celebrating Forbidden Broadway --(73.2 mb) January 17, 2010 (Playlist)
Openings, Not Overtures --(52.9 mb) January 10, 2010 (Playlist)
January 2010 Requests --(52.9 mb) January 3, 2010 (Playlist)
Belated Christmas --(54.4 mb) December 27, 2009 (Playlist)
Belated Christmas --(54.4 mb) December 27, 2009 (Playlist)
UNRECORDED SHOW -- December 20, 2009
UNRECORDED SHOW -- December 13, 2009
UNRECORDED SHOW -- December 6, 2009
December 2009 Requests...Early --(56.4 mb) November 29, 2009 (Playlist)
Where Has The Time Gone?, Part 2 --(56.2 mb) November 22, 2009 (Playlist)
Where Has The Time Gone? --(55.3 mb) November 15, 2009 (Playlist)
New Music & Reviews --(58.3 mb) November 8, 2009 (Playlist)
November 2009 Requests --(56.2 mb) November 1, 2009 (Playlist)
Children Sing --(59.7 mb) October 18, 2009 (Playlist)
UNRECORDED SHOW -- October 11, 2009
October 2009 Requests --(57.4 mb) October 4, 2009 (Playlist)
UNRECORDED SHOW -- September 27, 2009
The Week That Was-Sept. 9-12, 2009 --(58 mb) September 13, 2009 (Playlist)
September 2009 Requests --(58 mb) September 6, 2009 (Playlist)
Saving the World --(57 mb) August 30, 2009 (Playlist)
Broadway Revivals From A-G --(56.2mb) August 23, 2009 (Playlist)
Little Played Vinyl --(57.2mb) August 16, 2009 (Playlist)
Enchanted Locales --(53.9mb) August 9, 2009 (Playlist)
August 2009 Requests --(59mb) August 2, 2009 (Playlist)
Waterbury Palace Theater --(55.5mb) July 26, 2009
Traveling the World --(55.5mb) July 19, 2009 (Playlist)
Bastille Day Celebration --(57.1mb) July 12, 2009 (Playlist)
UNRECORDED SHOW -- July 5, 2009
All Request Show --(55.5mb) June 28, 2009 (Playlist)
Father's Day --(58.5mb) June 21, 2009 (Playlist)
Interview with Gary Beach & Josh Grisetti --(70.5mb) June 7, 2009 (Playlist)
Tony Award Fun Facts --(53.7mb) May 31, 2009 (Playlist)
Remembering on Memorial Day --(55.0mb) May 24, 2009 (Playlist)
UNRECORDED SHOW -- May 17, 2009
UNRECORDED SHOW -- May 10, 2009
More New Music & Reviews --(54.5mb) May 3, 2009 (Playlist)
Tribute to Bea Arthur --(55.6mb) April 26, 2009 (Playlist)
Broadway Masterworks Releases --(56.5mb) April 19, 2009 (Playlist)
Easter and Money Songs --(55.9mb) April 12, 2009 (Playlist)
UNRECORDED SHOW -- April 5, 2009
UNRECORDED SHOW -- March 29, 2009
UNRECORDED SHOW -- March 22, 2009
UNRECORDED SHOW -- March 15, 2009
UNRECORDED SHOW -- March 8, 2009
March 2009 Requests --(56.3mb) March 1, 2009 (Playlist)
Movie Stars on Broadway --(57.1mb) Februrary 22, 2009 (Playlist)
Dialing for Broadway --(56.5mb) Februrary 15, 2009 (Playlist)
Jukebox Musicals --(54.2mb) Februrary 8, 2009 (Playlist)
February 2009 Requests --(54.0mb) Februrary 1, 2009 (Playlist)
GYPSY Divas --(54.7mb) January 25, 2009 (Playlist)
More Overtures --(56.5mb) January 18, 2009 (Playlist)
Adventure and Derring-do --(57.5mb) January 11, 2009 (Playlist)
January 2009 Requests --(57.5mb) January 4, 2009 (Playlist)
The Weekend That Was... --(55mb) December 28, 2008 (Playlist)
Holiday Show --(55.3mb) December 21, 2008 (Playlist)
More Beautiful Songs --(53.9mb) December 14, 2008 (Playlist)
December 2008 Requests --(54.3mb) December 7, 2008 (Playlist)
Food, Glorious, Food --(56.3mb) November 30, 2008 (Playlist)
Celebrate Dance --(58.6mb) November 23, 2008
New Cast Recordings --(57.5mb) November 16, 2008
UNRECORDED SHOW -- November 9, 2008
UNRECORDED SHOW -- November 2, 20088
Halloween Frights --(57.2mb) October 26, 2008
UNRECORDED SHOW -- October 19, 2008
UNRECORDED SHOW -- October 12, 20088
October 2008 Requests --(57.1mb) October 5, 2008
Literature on Broadway --(72mb) September 28, 2008
Bosom Buddies and More Friends --(72.8mb) September 21, 2008
Broadway Celebration --(69.3mb) September 14, 2008
September 2008 Requests --(72.4mb) September 7, 2008
UNRECORDED SHOW -- August 31, 2008
UNRECORDED SHOW -- August 24, 2008
UNRECORDED SHOW -- August 17, 2008
More Obscure British Musicals --(68.9mb) August 10, 2008
August 2008 Requests --(68.2mb) August 3, 2008
'Monkeys and Playbills' --(70.0mb) July 27, 2008
More Degrees of Separation --(70.3mb) July 20, 2008
UNRECORDED SHOW -- July 13, 2008
July 2008 Requests --(53.9mb) July 6, 2008
Variations of Freedom --(67.3mb) June 29, 2008
UNRECORDED SHOW -- June 22, 2008
Past Tony Winning Shows --(57.2mb) June 15, 2008
New CD Releases --(72.4mb) June 8, 2008
June 2008 Requests --(69.8mb) June 1, 2008
New CD Releases --(54.2mb) May 25, 2008
Celebrating Friendship --(71.4mb) May 18, 2008
Mother's Day Celebration --(70.6mb) May 11, 2008
May 2008 Requests --(69.6mb) May 4, 2008
New & Rare Recordings --(70.7mb) April 27, 2008
UNRECORDED SHOW -- April 20, 2008
UNRECORDED SHOW -- April 13, 2008
April 2008 Requests --(69.9mb) April 6, 2008
Multi-Versions of "South Pacific" --(69.8mb) March 30, 2008
Spring is in the Air --(71.2mb) March 23, 2008
Ethnicity & Nationality --(69.3mb) March 16, 2008
New Releases --(56.4mb) March 9, 2008
March 2008 Requests --(56.0mb) March 2, 2008
UNRECORDED SHOW -- February 24, 2008
Broadway Goes Hollywood --(74.0mb) February 17, 2008
Broadway Goes Top 40 --(70.6mb) February 10, 2008
February 2008 Requests --(69.4mb) February 3, 2008
Degrees of Separation --(57.2mb) January 27, 2008
Ethel Merman's Birthday --(71.6mb) January 20, 2008
New CD Releases --(56.2mb) January 13, 2008
January 2008 Requests --(56.0mb) January 6, 2008
Songs for the New Year --(56.6mb) December 30, 2007
UNRECORDED SHOW -- December 23, 2007
UNRECORDED SHOW -- December 16, 2007
UNRECORDED SHOW -- December 9, 2007
UNRECORDED SHOW -- December 2, 2007
Musical Theater Career --(70.2mb) November 25, 2007
Home for the Holidays --(70.4mb) November 18, 2007
Salute to Robert Goulet! --(70.4mb) November 11, 2007
UNRECORDED SHOW -- November 4, 2007
Halloween! --(70.7mb) October 28, 2007
The Deciding Moment and Baseball --(71.4mb) October 21, 2007
The Week of Oct. 12th --(70.0mb) October 14, 2007
October 2007 Requests --(71.6mb) October 7, 2007
Celebrating 50 Years of West Side Story --(68.5mb) September 30, 2007
More Vinyl Rarities --(68.5mb) September 23, 2007
Signature Broadway Roles --(69.1mb) September 16, 2007
New CD Cast Album Releases --(69.1mb) September 9, 2007
September 2007 Requests --(70 mb) September 2, 2007
Rare & Little Known Recordings --(71.1mb) August 26, 2007
UNRECORDED SHOW -- August 19, 2007
Songs of NYC, Part 1 --(70.4mb) August 12, 2007
August 2007 Requests --(68.3mb) August 5, 2007
New music including HIGH FIDELITY and FACE THE MUSIC --(53mb) July 29, 2007
Selections from WRTC personality, Chet McPhee --(67.7mb) July 22, 2007
Weddings, Part 2 --(66.1mb) July 15, 2007
Weddings, Part I --(70.4mb) July 8, 2007
A repeat of the October 22, 2006 program -- July 1, 2007
July 2007 Requests --(57.3mb) June 24, 2007
Father's Day Celebration --(57.3mb) June 17, 2007
2007 Tony Awards --(57.2mb) June 10, 2007
Dancing, Part 2 --(56.4mb) June 3, 2007
June 2007 Requests --(70.2mb) May 27, 2007
Dancing, Part 1 --(69.1mb) May 20, 2007
Mother's Day --(68.8mb) May 13, 2007
May 2007 Requests --(72.8mb) May 6, 2007
The Week That Was --(69.1mb) April 29, 2007
Super Bowl Sunday Spectacular -- February 4, 2007 [rebroadcast of February 5, 2006 program]
"Dreamgirls" Complete Recording (3 Versions) -- January 28, 2007
New Releases, Part 2 -- January 21, 2007
New Releases --(56.7mb) January 14, 2007
UNRECORDED SHOW -- January 7, 2007
UNRECORDED SHOW -- December 31, 2006
UNRECORDED SHOW -- December 24, 2006
Going "Home" for the Holidays --(55.3mb) December 17, 2006
December 2006 All Request Show --(57.1mb) December 10, 2006
A Very Special Tribute -- (57.9mb) December 3, 2006
Tribute to Betty Comden (53.7mb) November 26, 2006
Cast Recording of 'Kiss Me Kate' (4 Versions) (73.3mb) Nov. 19, 2006
Opening Numbers (Not Overtures) (71.0mb) November 12, 2006
UNRECORDED SHOW -- November 5, 2006
Halloween Show Tunes (56.3mb) October 29, 2006
Broadway Overtures (55.3mb) October 22, 2006
Catalog of Frank Loesser (58.4mb) October 15, 2006
NO SHOW -- October 8, 2006
October Requests (54.6mb) October 1, 2006
Politics on Broadway (55.6mb) September 24, 2006
Historically, music from the week of September 15th (55.6mb) September 17, 2006
The music of William Finn (55.6mb) September 10, 2006
September 2006 All Request Show (55.6mb) September 3, 2006
NO SHOW -- August 27, 2006
Everything is'Beautiful' (55.6mb) August 20, 2006
Magic To Do (55.6mb) August 13, 2006
August 2006 All Request Show (55.6mb) August 6, 2006
'Forever Plaid' and other Off-Bway Reviews (56.1mb) July 30, 2006
Vinyl Potpourri (53.4mb) July 23, 2006
Music of Paris as we celebrate Bastille Day (53.6mb) July 16, 2006
Interview and music with creators of the musical 'Freshman Year' (53.6mb) July 9, 2006
UNRECORDED SHOW -- July 2, 2006
New CD Releases (70.7mb) June 25, 2006
Father's Day (56.58mb)June 18, 2006
Tony Awards Show (60mb)June 11, 2006
June 2006 All Request Show (56.5mb) June, 2006
NO SHOW -- May 28, 2006
NO SHOW -- May 21, 2006
NO SHOW -- May 14, 2006
May 2006 All Request Show (56.8mb) May 7, 2006
Cartoons and Comics (55.2mb) April 30, 2006
Goodspeed Opera House's Season (55.2mb) April 23, 2006
Songs of Money (54.2mb) April 16, 2006
Discussion with the Broadway Producer, Doug Meyer (54.7mb) April 9, 2006
April 2006 All Request Show (54.7mb) April 2, 2006
Long Running Off-Broadway Shows (56.5mb) March 26, 2006
Spring is in the Air (57.4mb) March 19, 2006
NO SHOW -- March 12, 2006
Broadway Goes Hollywood (56.1mb) March 5, 2006
New Cast Album Releases (54.8mb) February 26, 2006
NO SHOW -- February 19, 2006
You've Gotta Have "Heart." (56.3mb) February 12, 2006
Super Bowl Sunday Celebration. (56.6mb) February 5, 2006
February 2006 All Request Show. (56mb) January 29, 2006
Birthday celebration for John Raitt and Michael Crawford. (57mb) January 22, 2006
Schemers, con artists and scoundrels. (57mb) January 15, 2006
Top 15 longest running shows in Broadway history. (57mb) January 8, 2006
January 2006 All Request Show (56.4mb) January 1, 2006